Research
The key objective of the German "Energiewende" is a drastic reduction of greenhouse gas emissions. Their largest share is energy-related carbon dioxide emissions. By 2030, Germany aims to reduce its greenhouse gas emissions by at least 65 % compared to the 1990 level. Until the year 2045, a net greenhouse gas neutrality is to be achieved. Other countries have set equally ambitious targets in the reduction of the CO2 emissions.
In this context, research at the Chair of Solar Energy Systems is focused on technical energy systems for buildings. We closely cooperate with the Fraunhofer Institute for Solar Energy Systems ISE in this research area.
Technical Energy Systems for Buildings
In Germany, buildings account for roughly 35% of the energy consumption. Space heating and domestic hot water preparation consume about four fifths of this energy demand. To substantially reduce the generation of climate-damaging gases, especially of CO2, a massive reduction of specific consumption rates is necessary.
Against this background, the Chair of Solar Energy Systems conducts research on technical solutions in the following areas:
Heat pump systems and refrigeration systems using environmental heat sources and sinks for heating and cooling
Use of efficient energy conversion chains to cover remaining heating and cooling loads
Use of renewables to (fractionally) cover remaining heating and cooling loads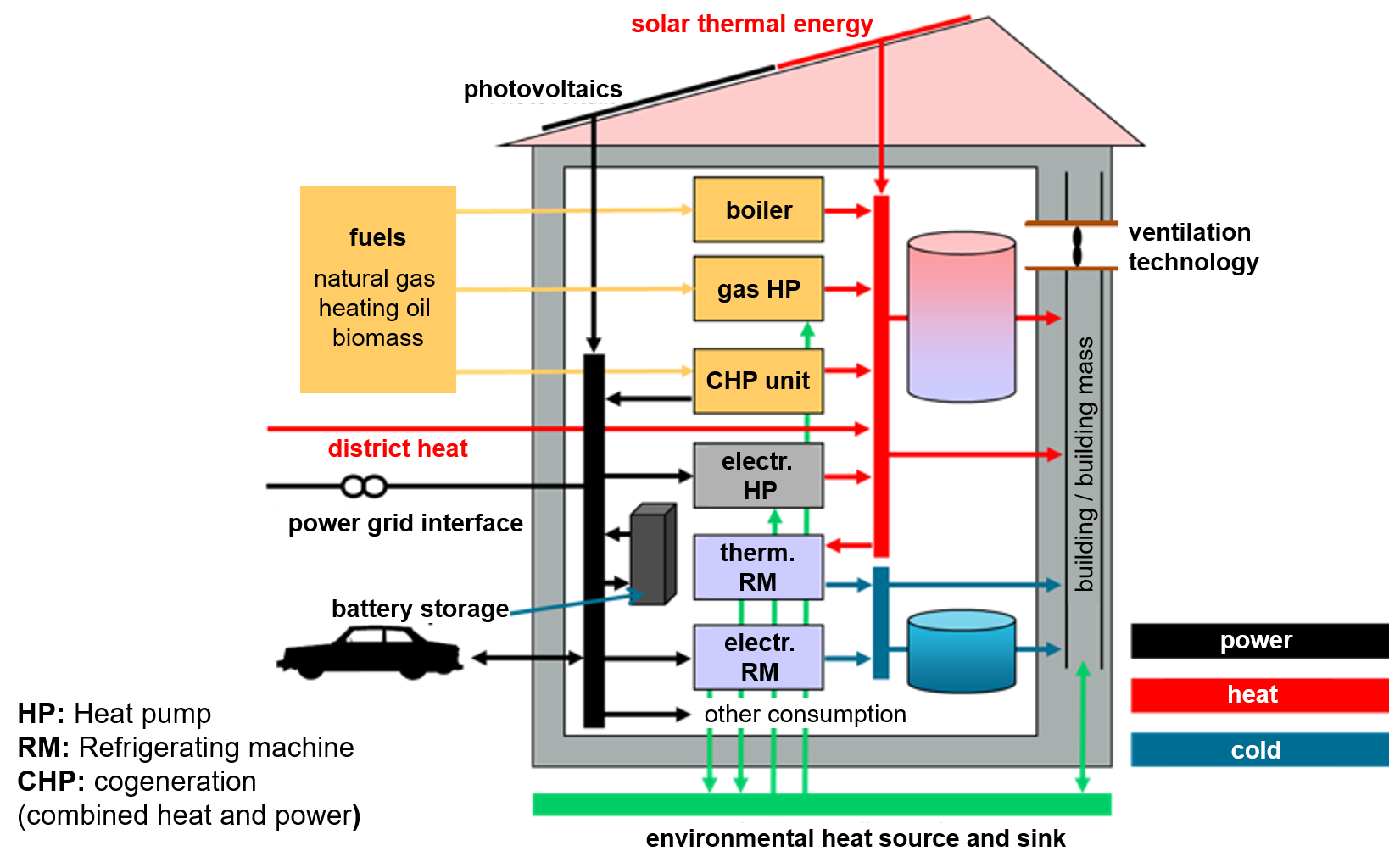 Components and systems for energy supply of buildings © INATECH